RECIPE TO RETAIL: Part 13…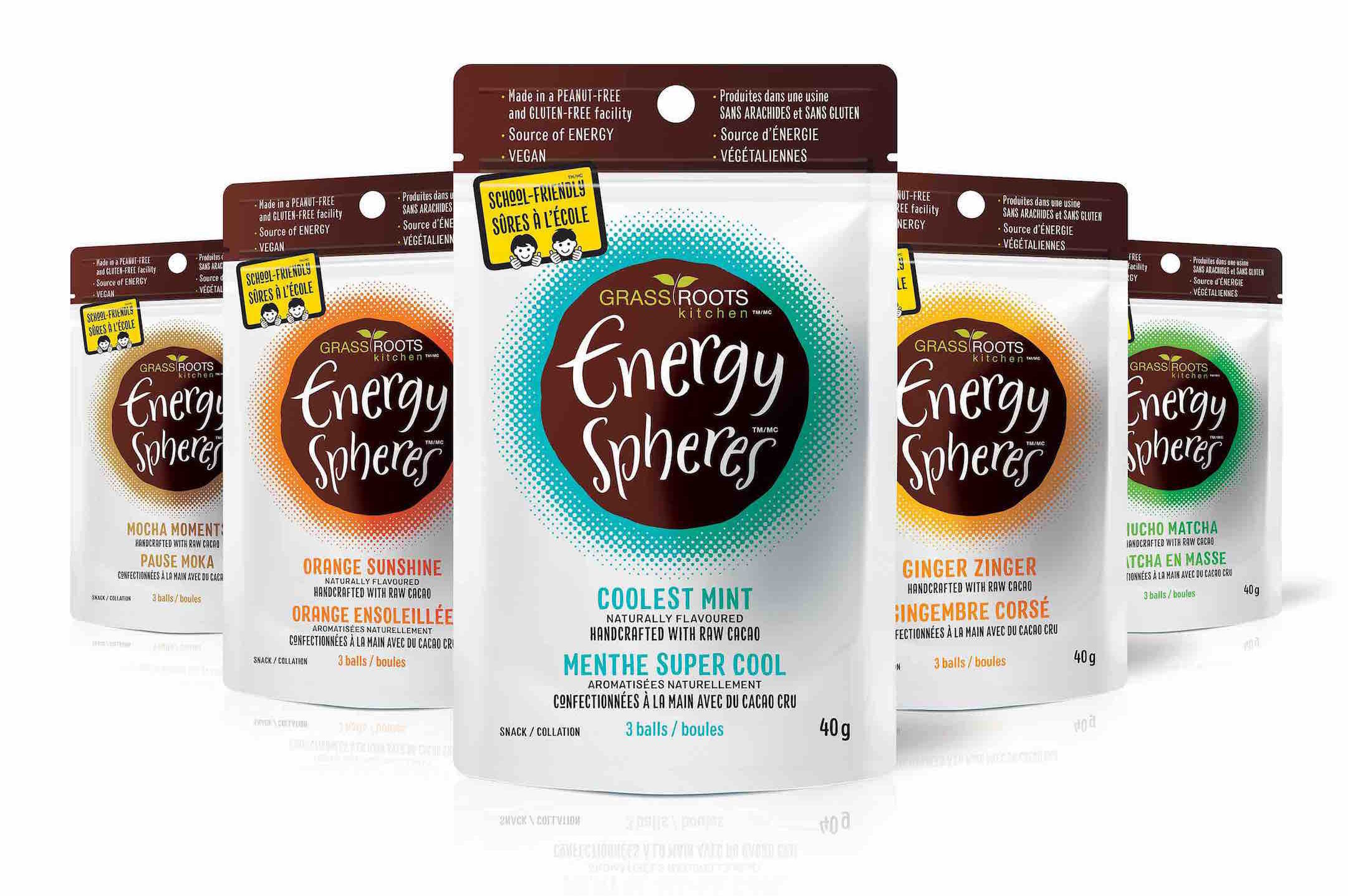 Brands evolve over time, sometimes changing the messaging and packaging several times to "get it right". This is expensive, time consuming and disrupts the business. It also confuses loyal customers who cannot find the old package on shelf. Established brands should be cautious not to diminish positive brand equity.
The frequency of changes can be reduced through coordinated efforts of a cross-functional team with expertise in project management, strategic planning, marketing, quality assurance, regulatory labeling, French translation, copywriting and packaging graphic design. All those pieces of the puzzle must fit together. Following a systematic process will minimize rework and errors, save money and improve speed to market.
I asked our clients Carolyn and Russ, co-owners of Grass Roots Kitchen and the Energy Spheres™ brand, about their experience working with us on rebranding.
Q: What did you learn from the process of developing the brand strategy for Energy Spheres?
"We really didn't understand what [a brand strategy] was and how important it is . . . . Committing to the development of a solid brand strategy was well worth the time and effort. It's made it easier for us to make decisions pertaining to anything brand related because we have a template to work from. Working through the brand strategy helped us to zero in on our point of difference."
Q: Rebranding requires informed decision-making. What was the hardest decision for you?
"Prioritizing where to invest our money. All aspects of branding are so important but as a young company, we had a tight budget to work within. Investing for the long term was our priority so we invested a lot into our packaging. We listened to feedback from our customers and it was important to us to incorporate those features into our new packaging."
Q: It's impossible to please everyone. What compromises did you have to make?
"We soon realized that our packaging wish list that we started with was not financially feasible. We had to reconsider other packaging formats that worked within our budget. We spent quite a bit of time researching alternative options and had to make a compromise between function and price."
Q: What feedback did you receive from retailers and consumers on your new branding?
"Retailers are very excited and supportive of our rebranding and they anticipated and made room on the shelf for our new shelf stable product . . . . "
"Consumers are looking at the image on the packaging . . . . They really understood what we were trying to convey – healthy, energy, positive, happy image. It puts a smile on their faces. [Rebranding] brought the name Energy Spheres to the forefront instead of Grass Roots Kitchen."
Q: What opportunities have opened up for you as a result of rebranding.
"We solved so many problems we had with our old package that we knew were barriers to get into the markets we wanted to get into. Now that we have an easier way to deliver the product, transport it and have a good shelf life it opens doors to getting the product into a wider market."
To see project results go to Case Study
---
As packaged food specialists, Birgit Blain and her team transform food into retail-ready products. Birgit's experience includes 17 years with Loblaw Brands and President's Choice®. Contact her at Birgit@BBandAssoc.com or learn more at www.BBandAssoc.com
© Birgit Blain
---
This article appeared in Food in Canada magazine.